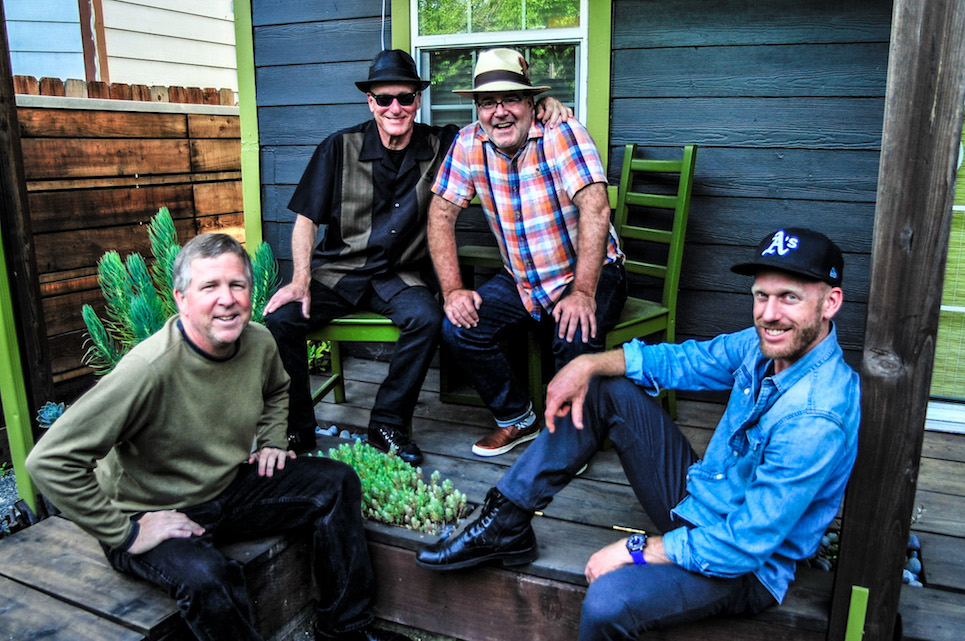 BREAKING NEWS! Registration for our 20th Annual Tuolumnecho Blues Weekend up at Berkeley Echo Lake is now open! Send an email to philipcoffin@gmail.com and he'll send you registration information. Discounted pricing this year!

Where: Berkeley Echo Lake Camp, high in the El Dorado National Forest overlooking Lake Tahoe, just a 3-hour drive from the Bay.
When: Friday, September 7th to Sunday, September 9th
What: Great family style meals, campfires, hiking, swimming, canoeing, archery, yoga, fund happy hours on the Deck, a jam session, and a rocking Saturday night concert and dance party
Who: featuring your beloved Tamsen Donner Blues Band
Hey! Tamsen Donner Band got some air time on a Giants radio broadcast. KNBR's Jon Miller and Dave Flemming riff a bit about a certain Ball Dude, about Tamsen Donner Band, and about the song Short Porch To Right. Here's a clip. And yes, we have express written consent!
"I just love the band's groove and energy. Good stuff!"
-Stan Bunger, Morning Anchor KCBS All News 740AM and FM106.9
Upcoming Gigs
Friday, August 17, 2018
Legend's Bar And Grill
4050 Port Chicago Highway, Concord
Friday night patio show with special
guest "Harmonica Joe" Dills!
6:00pm-9:00pm
Sunday, August 19, 2018
Art In The Park
Susana Street Park
Susana St & Estudillo St, Martinez, CA
With special guest "Harmonica Joe" Dills!
3:30pm-5:00pm
View More →