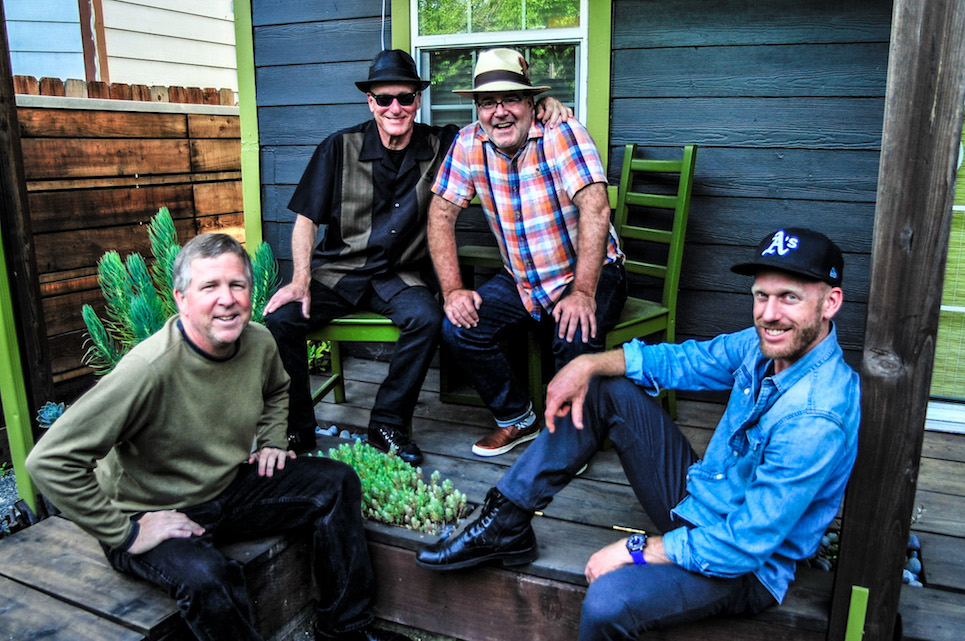 BREAKING NEWS! Registration for our 20th Annual Tuolumnecho Blues Weekend up at Berkeley Echo Lake is now open! Send an email to philipcoffin@gmail.com and he'll send you registration information. Discounted pricing this year!

Where: Berkeley Echo Lake Camp, high in the El Dorado National Forest overlooking Lake Tahoe, just a 3-hour drive from the Bay.
When: Friday, September 7th to Sunday, September 9th
What: Great family style meals, campfires, hiking, swimming, canoeing, archery, yoga, fund happy hours on the Deck, a jam session, and a rocking Saturday night concert and dance party
Who: featuring your beloved Tamsen Donner Blues Band
Hey! Tamsen Donner Band got some air time on a Giants radio broadcast. KNBR's Jon Miller and Dave Flemming riff a bit about a certain Ball Dude, about Tamsen Donner Band, and about the song Short Porch To Right. Here's a clip. And yes, we have express written consent!
"I just love the band's groove and energy. Good stuff!"
-Stan Bunger, Morning Anchor KCBS All News 740AM and FM106.9